Significant metal endowment within the greater Belt Supergroup, Western USA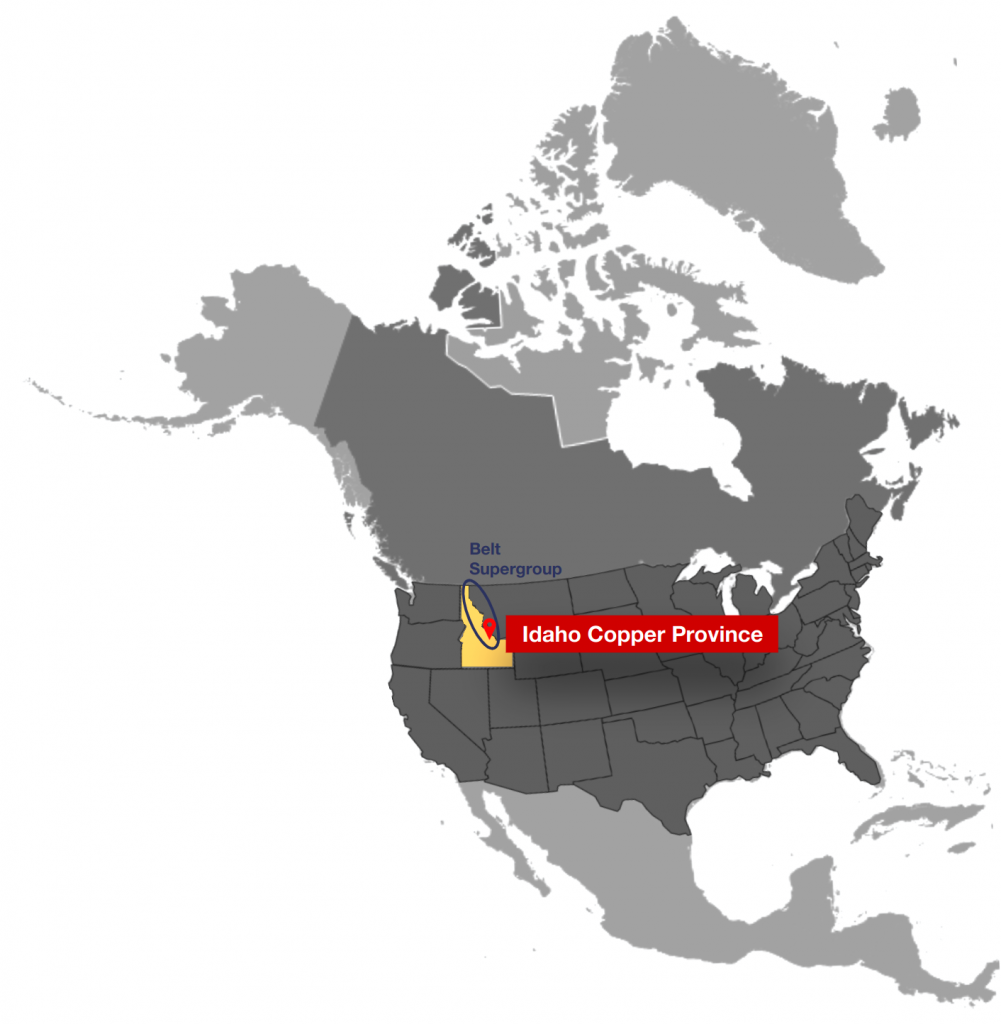 Over 200 copper, gold and base metal mineral showings span three panels of prospective geology near the town Salmon in Lemhi County, Idaho and western Beaverhead County, Montana. The area hosts several historic mines (including Blackbird, Co-Cu), the existing Beartrack-Arnette Au mine, Jervois' recently permitted Ram Cu-Co mine, and several developing resources such as Electra's Iron Creek Cu-Co project.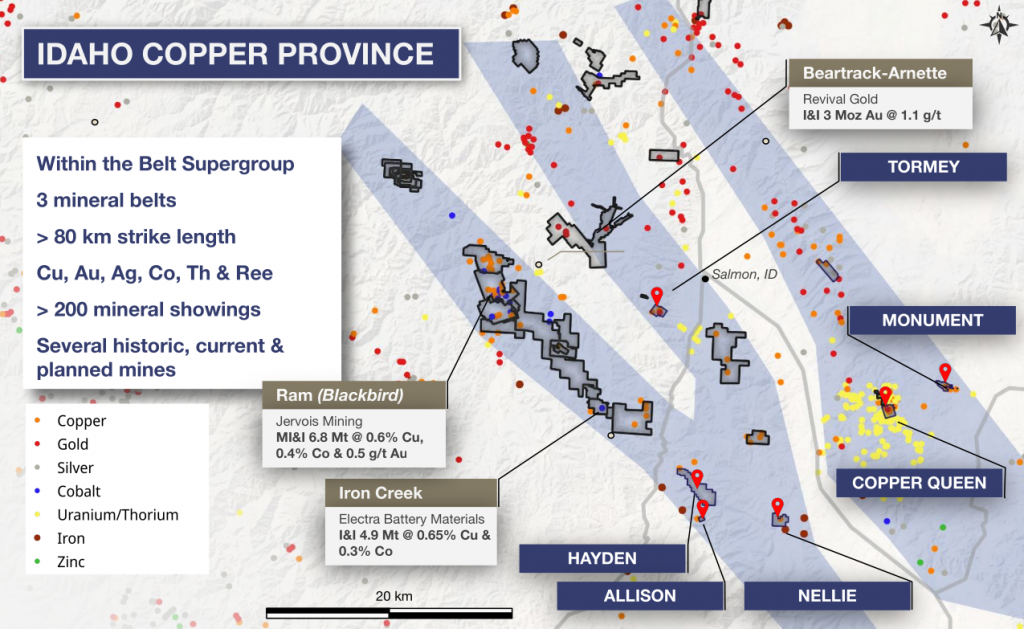 Exploration and mining activity was widespread in the district from the early 1900's until closure by 1942 due to the redirection of resources toward WWII war efforts. Exploration and development in the region dwindled following these closures and few sites remained active.
Until now.
Idaho Copper's strong technical team and application of modern geoscience are uncovering opportunities and making new discoveries; the mineral showings share a common genesis and our evolving geologic model exposes the emergence of a new, region-wide mineral district: the Idaho Copper Province.